Meet the Golden Years Benefit Design Staff
Sunny Rubin – President and Founder of Golden Years Design Benefits
Sunny Rubin would say I am woman,"mommy", grammy, and senior advocate. Sunny has 28 years of experience selling Senior Products. In addition, Sunny teaches Medicare to agents nationwide. The agency was started out of her house in 1991 and grew to serve 42 states with a corporate office located in Freehold, NJ.
Sunny is a mentor to over 500 agents across the United States. She has taught Medicare classes at Brookdale Community College and has been invited as a guest speaker for various organizations such as the Red Hats, charitable organizations, senior centers, adult communities and talk radio.
When Sunny has some free time, she enjoys babysitting for Jack, her grandson.
Devin Rubin- Managing Director
Devin joined Golden Years in September of 2016 making it a second-generation family-owned business. Devin is the Managing Director and oversees the call center. Coming from the pharmaceutical industry, Devin brings his sales experience and drug knowledge to help clients with Part D prescription plans.
Devin's pharmaceutical background helps pace clients in new plans to help lower their monthly premiums. His understanding of the medical qualifications that are required by the insurance companies allows him to easily place clients in the proper plan.
After a long day at work, Devin is greeted at home by his wife Dawn, son Jack, and rescue puppy Molly! Devin is always rushing off to coach hockey01 (LOL) with his son Jack and Molly always wants to wag along!

Martin Picinic – Executive Sales Manager
Martin came to Golden Years in August 2012 after leaving Met Life Insurance and has 15 years of insurance experience. Martin oversees telephone sales in 42 states. His product knowledge throughout the states makes him an expert in helping clients select the appropriate company for their individual needs.
Lucky, Martin's parrot, flies to Martin's shoulder and hangs out watching Giants football! Now, Lucky, is an avid Giants fan, too!
Lisa Pargament – Office Manager/Sales Executive
Lisa joined Golden Years in November 2009 as an assistant to Sunny Rubin. Lisa is a licensed sales broker with experience in Medicare, Obamacare, group insurance, Group Medicare insurance and Dental/Vision insurance. Clients, friends, and families are always referring Lisa because of deep knowledge about health insurance for all ages.
No matter what the weather conditions are, through rain sleet and snow, Lisa will pick up her daughter from school in Binghamton, NY, with a care package always in hand. You can find Lisa most spring days on the baseball fields cheering for her son's team to victory!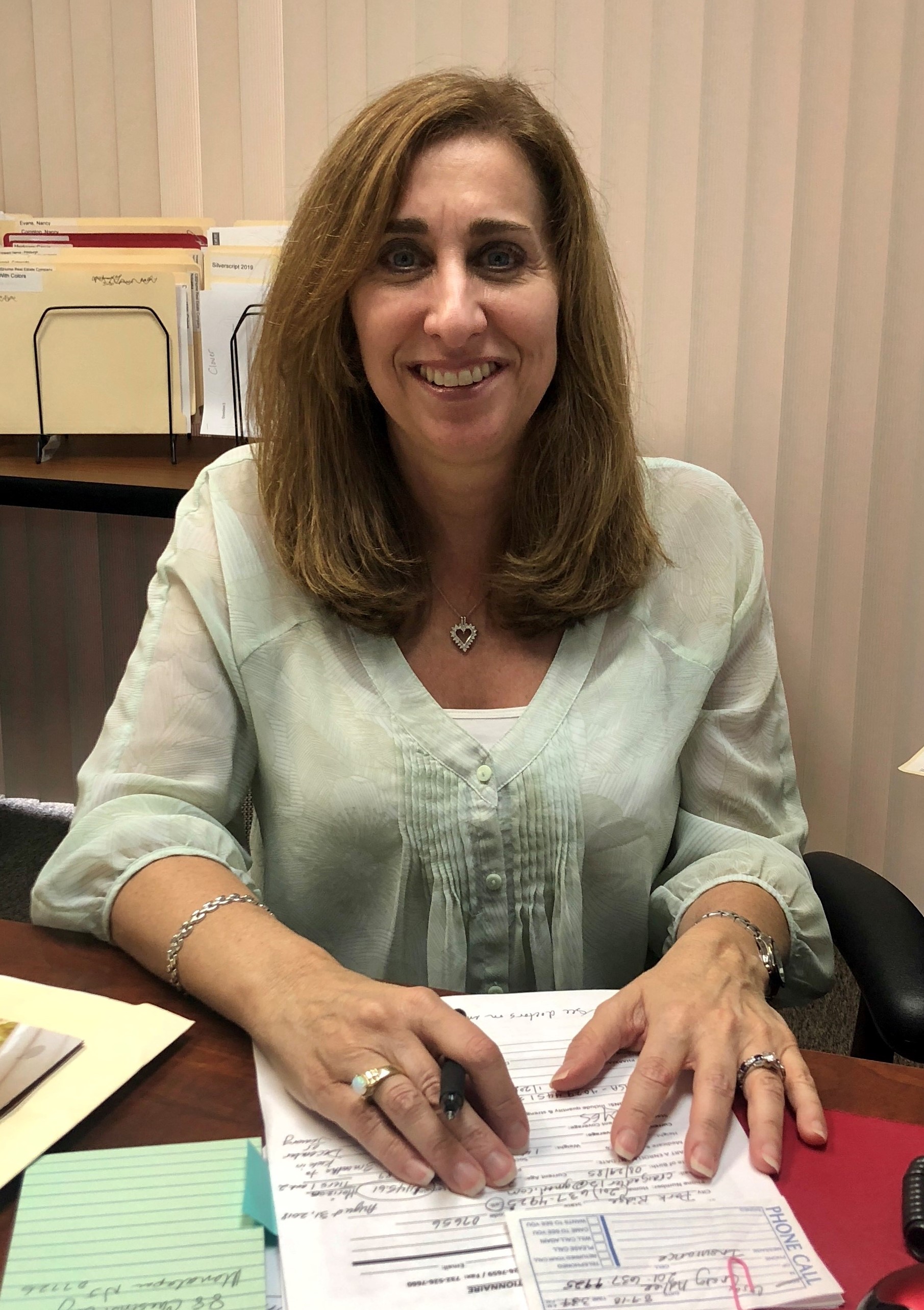 Richard Ugaro- Sales Manager- Medicare Sales Consultant
Richard has been licensed to help Seniors with health insurance for 2 years. Richard provides excellent customer service and our clients have been extremely pleased with his level of professionalism.
Richard enjoys playing basketball when he is not helping Seniors with Medicare and is a foodie, he and his girlfriend enjoy attending FoodTruck Festivals.
Art Frischman– Senior Benefits Specialist
Art has been in the financial services industry for fifteen years and has extensive knowledge of the needs of seniors. He has helped many families with their retirement planning using annuities, tax-free life insurance programs, pension maximization, and 401K rollovers, as well as maximizing their social security and Medicare benefits. Art believes that safety in principle a key element to any retirement program.
When not working, Art resides with his wife of Heidi, his wife of 37 years, and also enjoys spending time with their 3 daughters. He is also an avid Yankee fan and has coached youth soccer for 11 years in East Windsor and Cranbury.
Daisy Martinez – Administrative Assistant
In 2015, Daisy moved from Oregon, landed in New Jersey, and became a part of our family. Daisy is an excellent source for resolving any issues for clients and for underwriting issues with the insurance companies. Daisy oversees application processing and addressing related issues.
Daisy has been voted Miss Congeniality by our office! Her dog, Bruce Wayne (Yes, Like Batman), likes it when she comes home on time, so he can go outside for a walk!
Kevin McConnell Senior Benefits Specialist
Kevin McConnell brings his expertise to Golden Years Design Benefit from a myriad of insurance companies where he helped individuals and families find customized solutions to address their concerns and challenges.
Kevin's background in Medicare planning as well as his knowledge in developing personal retirement strategies will help his clientele address and design solutions to meet your specific needs, not just for today, but also for tomorrow.
Kevin resides with his wife, Angel, son Connor, and their rescue dog Zeke in Lumberton, NJ. Kevin is passionate about his involvement in his Catholic Church, Our Lady Queen of Peace in Hainesport, NJ, where he is on the Board of Trustees, a member of the Finance Council, and is a Eucharistic minister and a Sacristan.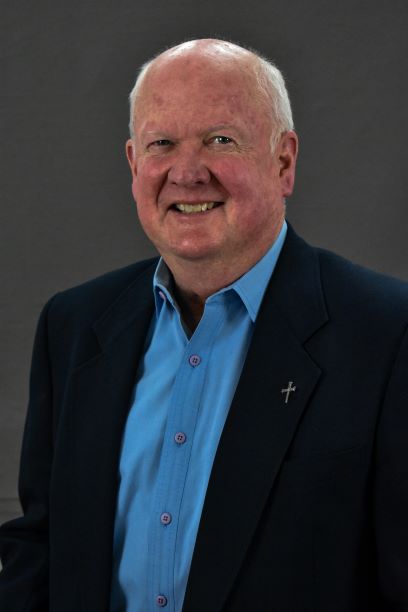 Gary Cox Senior Benefits Specialist
Gary has been assisting Seniors with Medicare since 2005 and has over 20 Years of experience in Medicare and Life Insurance.
Gary is married to his wife Heather, who is a martial arts specialist and has triplets. The girl's names are Sarah, Joanie, and Logan. When Gary is not helping Seniors with Medicare he loves spending time with his triplets and playing the guitar. Gary's favorite car is a 67 Mustang and enjoys fixing up vintage cars.
Leon Spencer Senior Benefits Specialist
Leon loves working with and helping seniors. He has been in the Medicare business for over 10 years and specializes in Medicare Supplements and Medicare Advantage Plans. Leon has been married for 32 years to Sandra and has one son, Tristan (who is married) and one daughter, Tiana. Leon loves spending time with his first grandchild and has been involved in sports for most of his life. He enjoys coaching and mentoring boys between the ages of 13-15.
Scott Clauson Senior Benefits Specialist
Scott has been in the insurance business for nearly 20 years. Scott joined Golden years in 2019 and has been a great addition to the Golden Years Team. When not working Scott enjoys shopping and is widely regarded as the best-dressed agent in the office!